What's a deposit bonus?
The deposit bonus is a very common type of casino bonus. It is a bonus that you must make a deposit to make.
Welcome deposit bonus
Almost all online casinos will give you a bonus when you make your very first deposit into your casino account. The first deposit bonus is typically a matched bonus, e.g. 100% bonus or 200% bonus on your first deposit.
In some casinos, the welcome package includes more than one deposit bonus, e.g. deposit bonus on your 1st, 2nd, and 3rd deposit.
Re-fill deposit bonus
Many casinos will send you a deposit bonus offer if your casino account balance starts getting close to zero. By offering you a deposit bonus, they want to entice you to put new money into your account.
There are also online casinos who regularly hand out re-fill deposit bonuses to their members regardless of how much money there is in the account.
What's a no deposit casino bonus?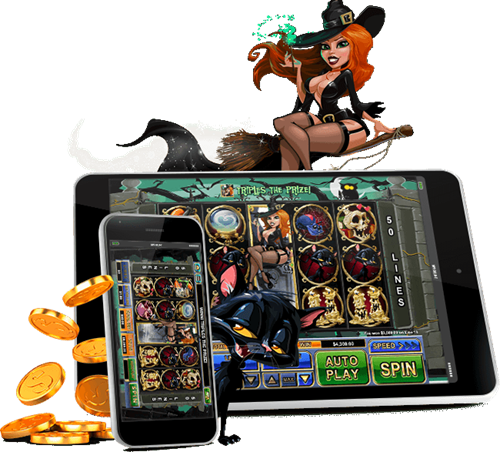 A no deposit casino bonus is a bonus that doesn't require a deposit.
The welcome no deposit casino bonus has become very common in recent years. All you have to do is sign-up with the casino and you will get a small welcome bonus, without having to make any deposit first.
A no deposit casino bonus is usually quite small, e.g. €10 or €15.
What's a free casino bonus?
In some online casinos, the no deposit casino bonus is called free casino bonus.
What's a welcome casino bonus?
A welcome bonus is a bonus for new members in a casino. Both deposit bonuses and no deposit bonuses can be welcome bonuses. Nowadays, many online casinos offer both a no deposit bonus AND one or more deposit bonuses as a part of their welcome package for new members.
What's a wager requirement?
Online casinos do not want you to accept a bonus and immediately withdraw your money from your account. Because of this, casino bonuses almost always come with a wager requirement.
Example: Get a 100% deposit bonus up to €300. The wager requirement is 30x the bonus amount.
Let's assume you accept this offer and make a €200 deposit. You get a €200 bonus and have €400 to play with. To fulfill the wagering requirement, you must wager 30 x €200 = €6,000.
Before you accept any bonus in an online casino, it is important to know:
How large is the wagering requirement?
How is the wagering requirement calculated? For some bonus offers, it is x-times the bonus amount. For others, it is x-times the bonus + x-times the deposited amount. This can make a huge difference.
Will your casino account be completely frozen until you fulfill the wagering requirement, or will you be able to withdraw a certain amount (e.g. money that was in the account before you accepted the bonus).
How much time do you have to fulfill the wagering requirement? What happens if you fail? Some casinos have super-short time-frames, such 60 minutes or 24 hours, but several weeks is much more common.
What are your options if you need to make a withdrawal from a frozen account? In some casinos, the support team can take away the bonus amount from the account and un-freeze it if you ask them.
What's a play-through requirement?
In most casinos, the term play-through requirement is a synonym for wager requirement.